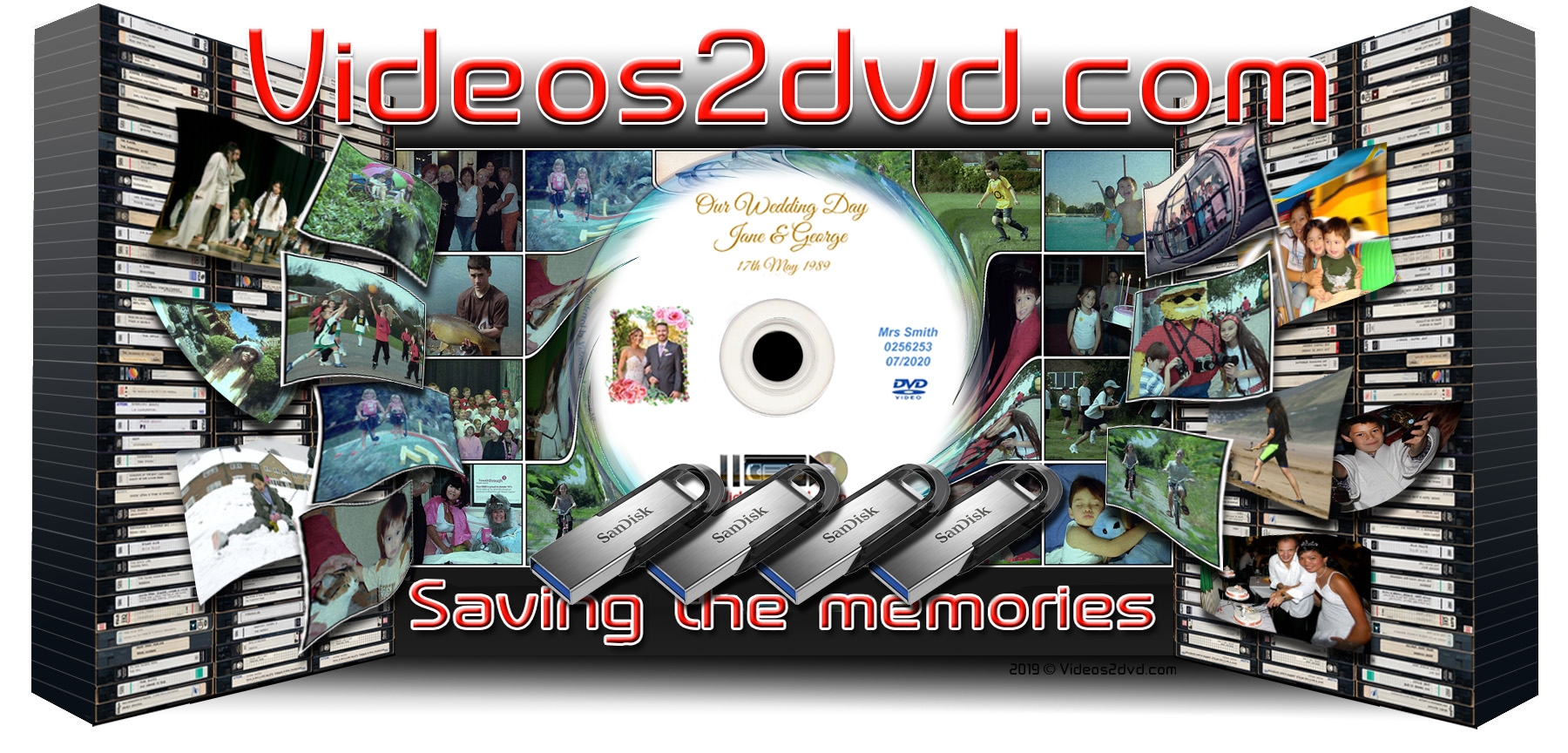 Videos2dvd provides a hassle-free personal, and professional video tape transfer and conversion service to digital formats.
I offer a range of services to suit your individual needs, including video transfer to DVD, USB, as well as online
cloud files sent directly to your email address.
Prices start from just £8 per tape with discounts for multiple tapes, and there are no hidden costs.
With over 40 years of experience, I am always on hand to offer free advice and keep you in the loop.
I use professional equipment and can transfer all major formats, including VHS, VHS-C, Video 8, Hi-8, Digital 8, Betamax, MiniDV and Mini DVD. As well as 8mm and Super 8 cine film.
I also offer audio to CD transfer, vinyl records, cassette tapes, Minidisc and more.
I can even transfer from mobile phones, working or not, to and from SD cards and USB media.
Plus, I am available 7 days a week, including evenings,
I have 24/7 NON-contact drop-off/pick up lockers
so you can collect at your convenience. So if you have any old videos or cine films you want transferrd, just get in touch and I'll be happy to help.